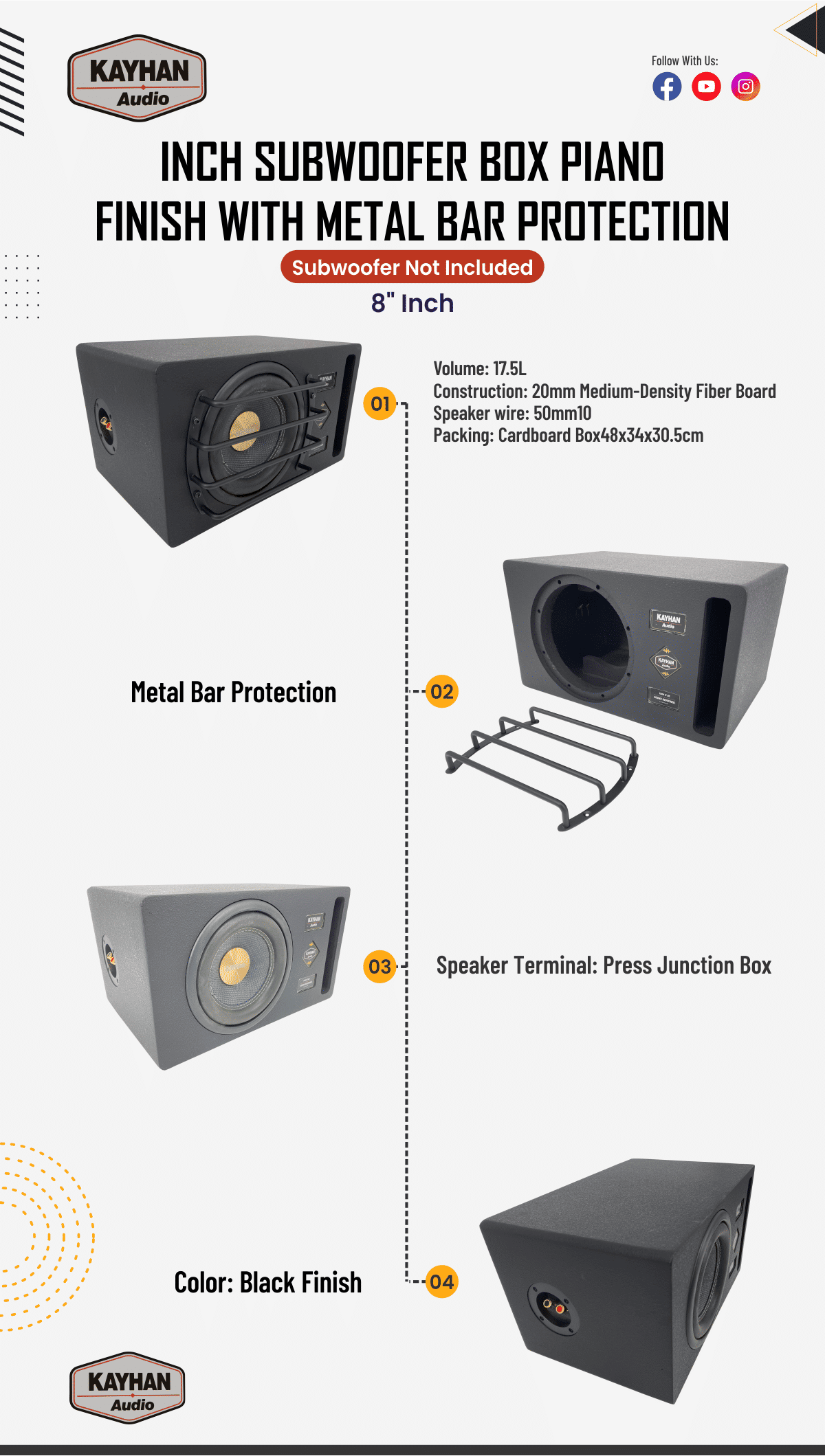 8-inch Subwoofer Box with Piano Finish and Metal Bar Protection (Subwoofer Not Included)
If you're looking to enhance your car audio system with deep bass and powerful sound, this 8-inch subwoofer box is an excellent choice. Please note that the subwoofer itself is not included with this box. Here's a detailed breakdown of its specifications:
Box Size:
External Dimensions: 416 x 277 x 236mm
Internal Dimensions: 376 x 237 x 196mm
Volume:
17.5 Liters
Construction:
Made from 20mm Medium-Density Fiberboard (MDF)
This construction material is known for its acoustic properties, ensuring optimal sound quality and durability.
Color:
Sleek and timeless black finish
Speaker Terminal:
Equipped with a press-type junction box for secure and convenient speaker connections
Speaker Wire:
Comes with 50mm² speaker wire, providing reliable and efficient power delivery to your subwoofer
Packing:
Securely packaged in a cardboard box for safe transport
Overall Package Dimensions: 48 x 34 x 30.5cm
This 8-inch subwoofer box is designed to deliver outstanding bass performance and protect your subwoofer with its sturdy construction and metal bar protection. It's an essential component for any car audio enthusiast looking to enhance their in-car listening experience. Please note that you'll need to purchase a compatible subwoofer separately to complete your audio setup.