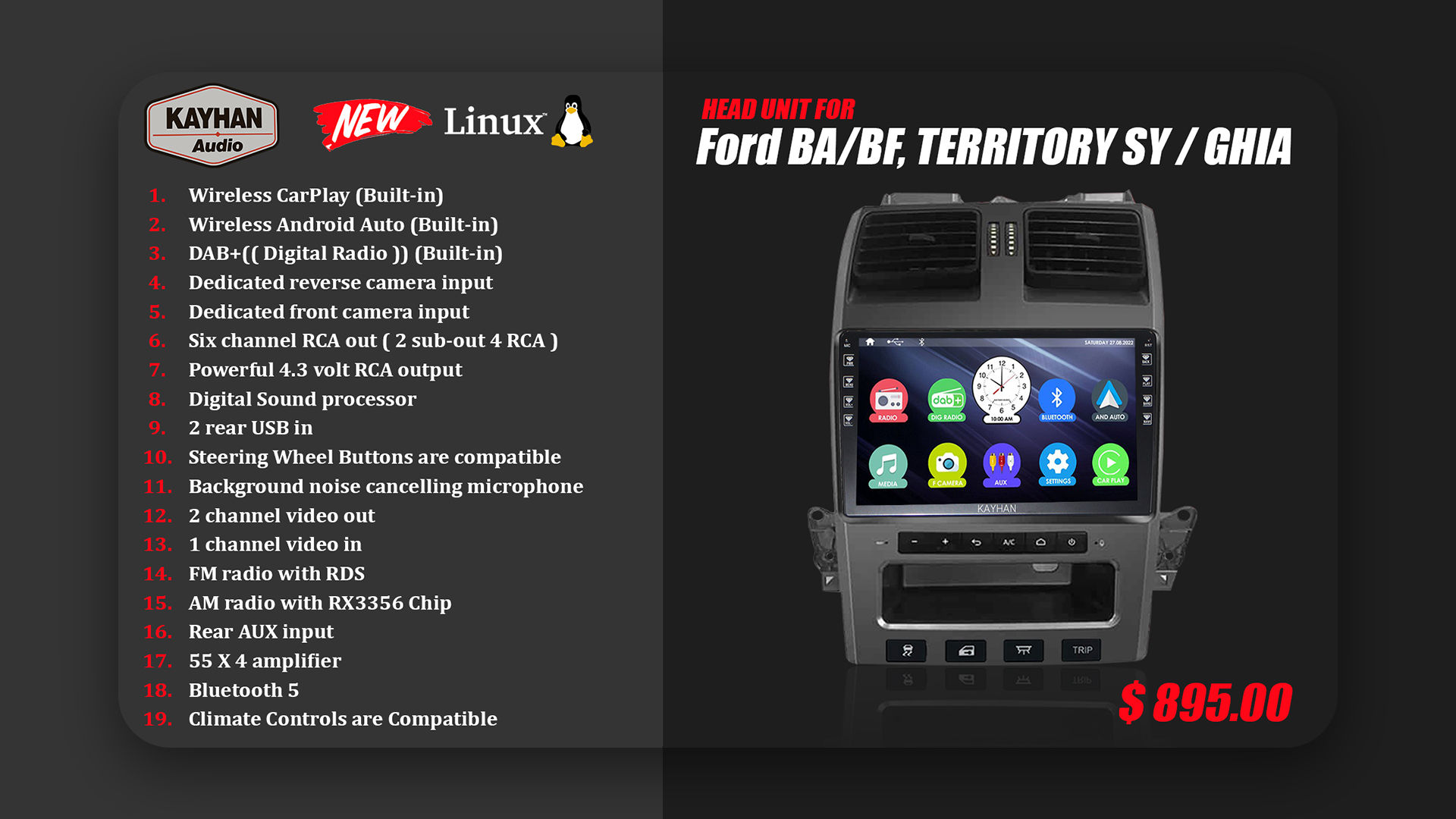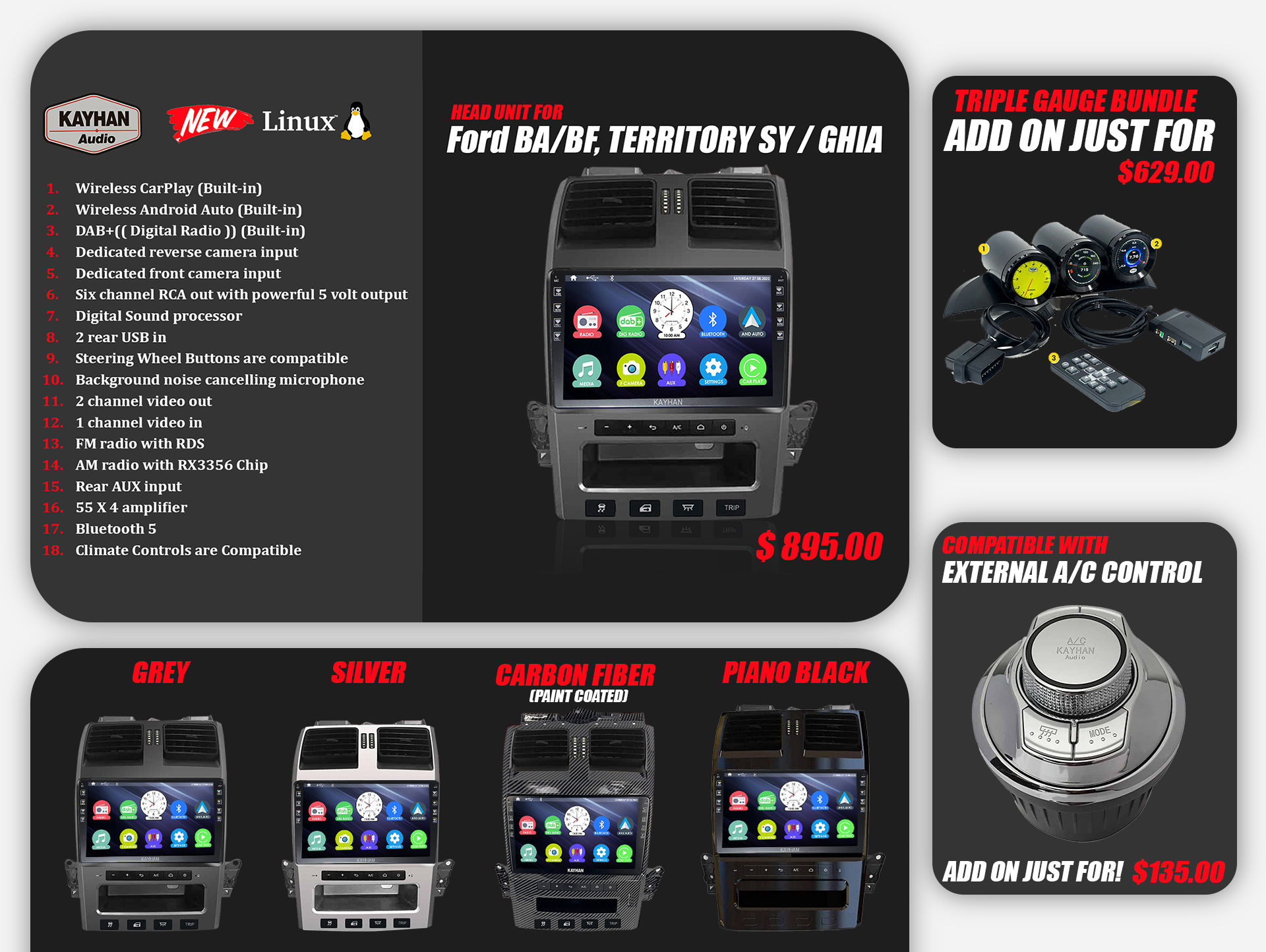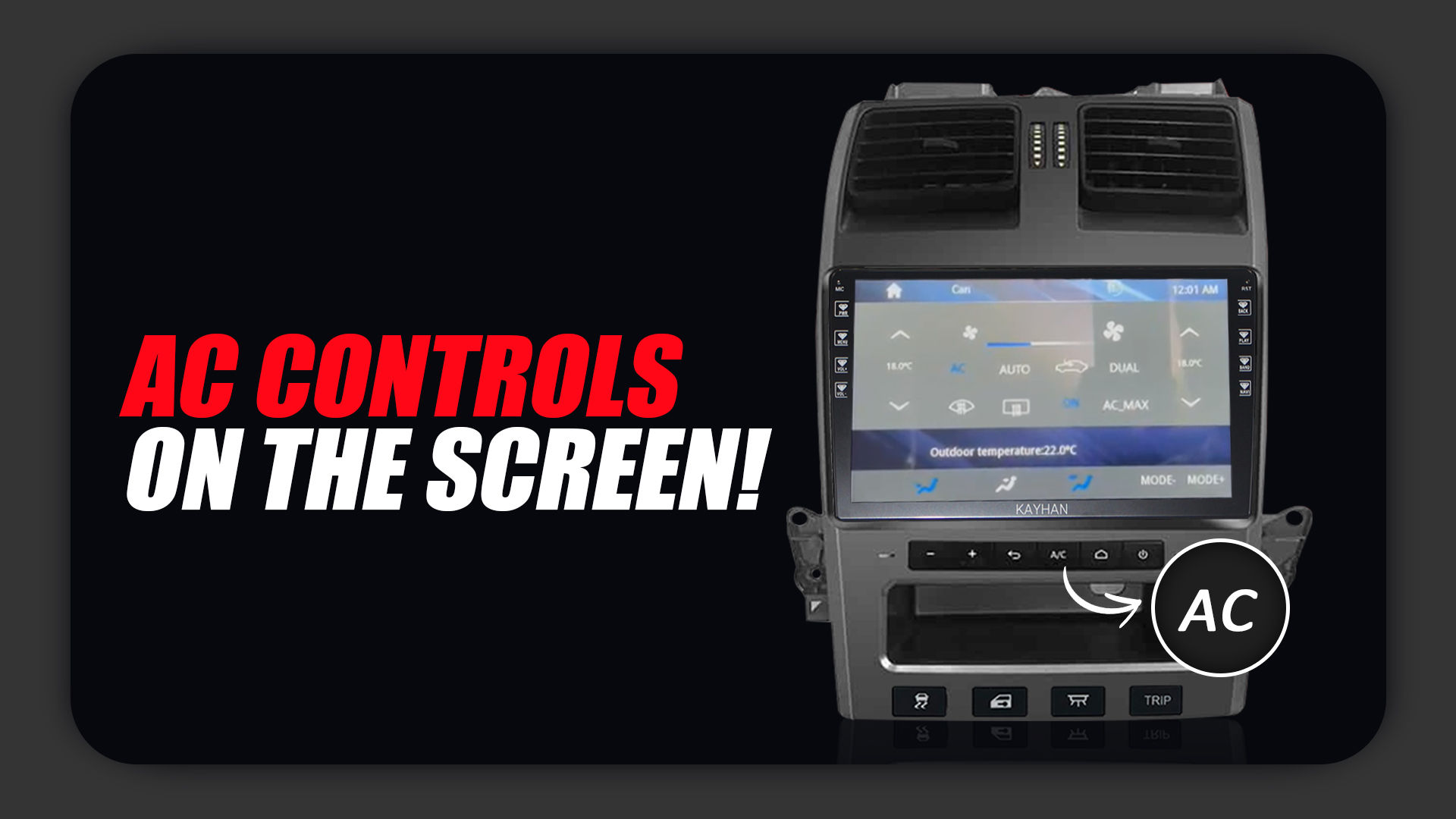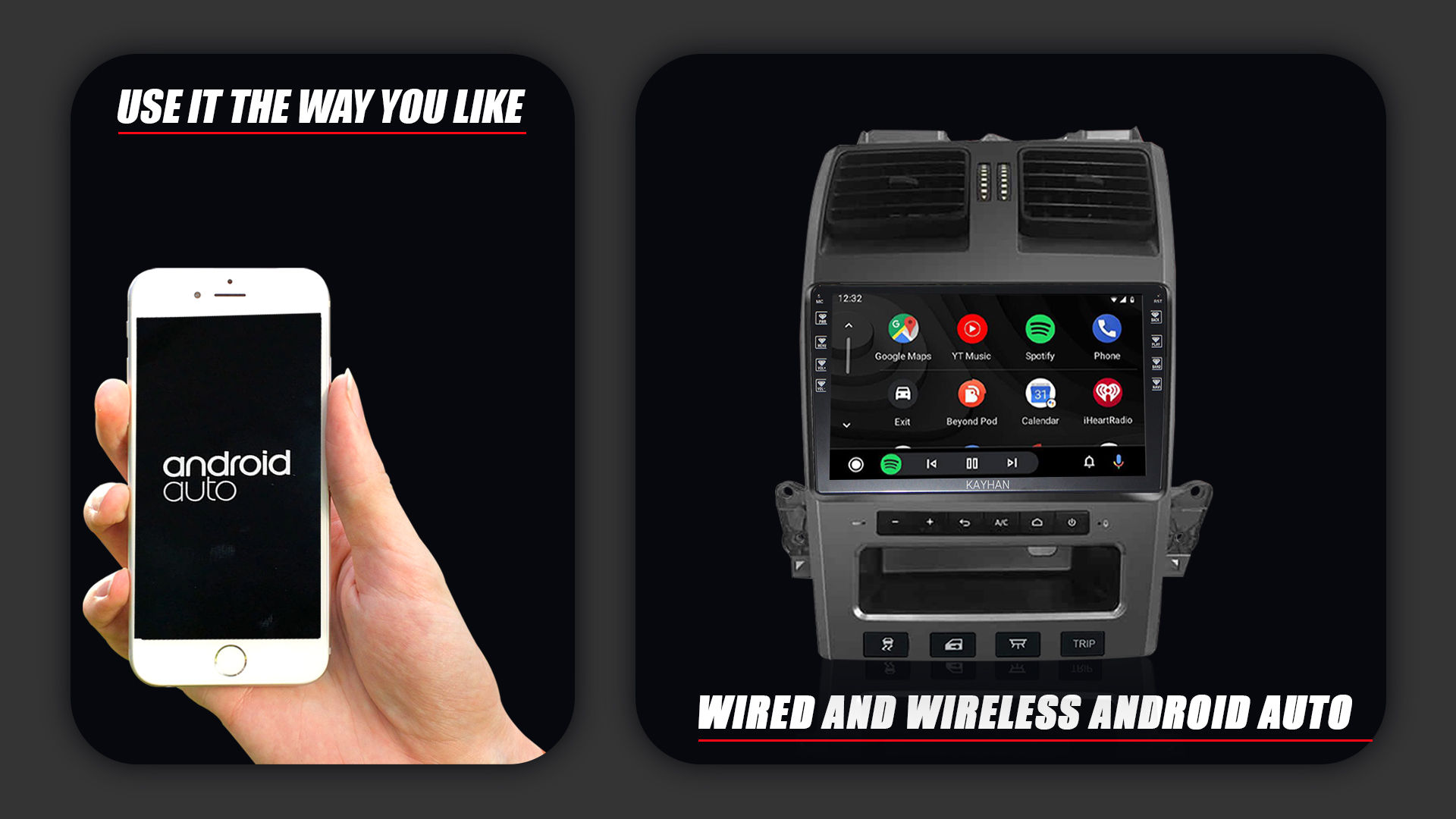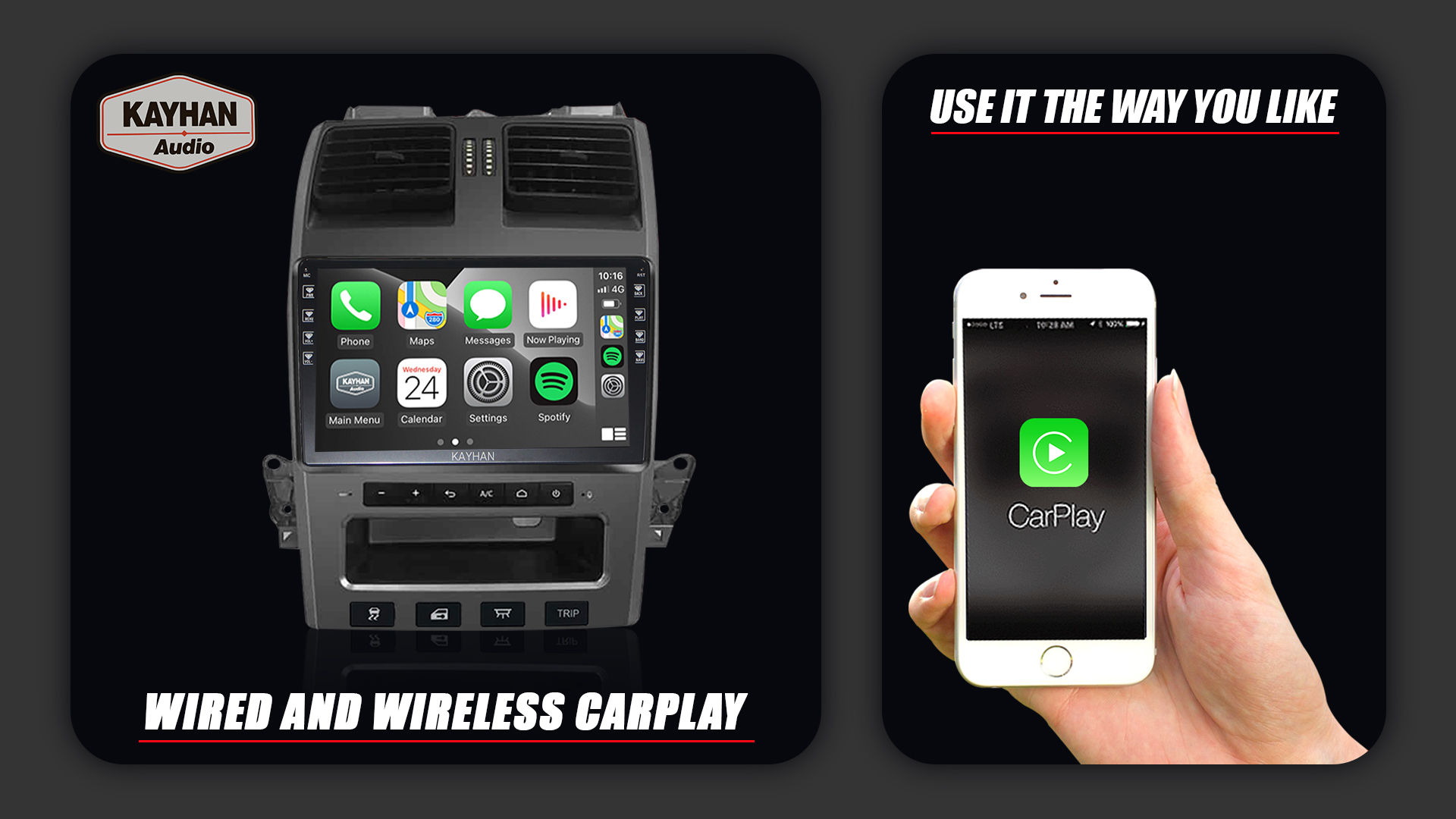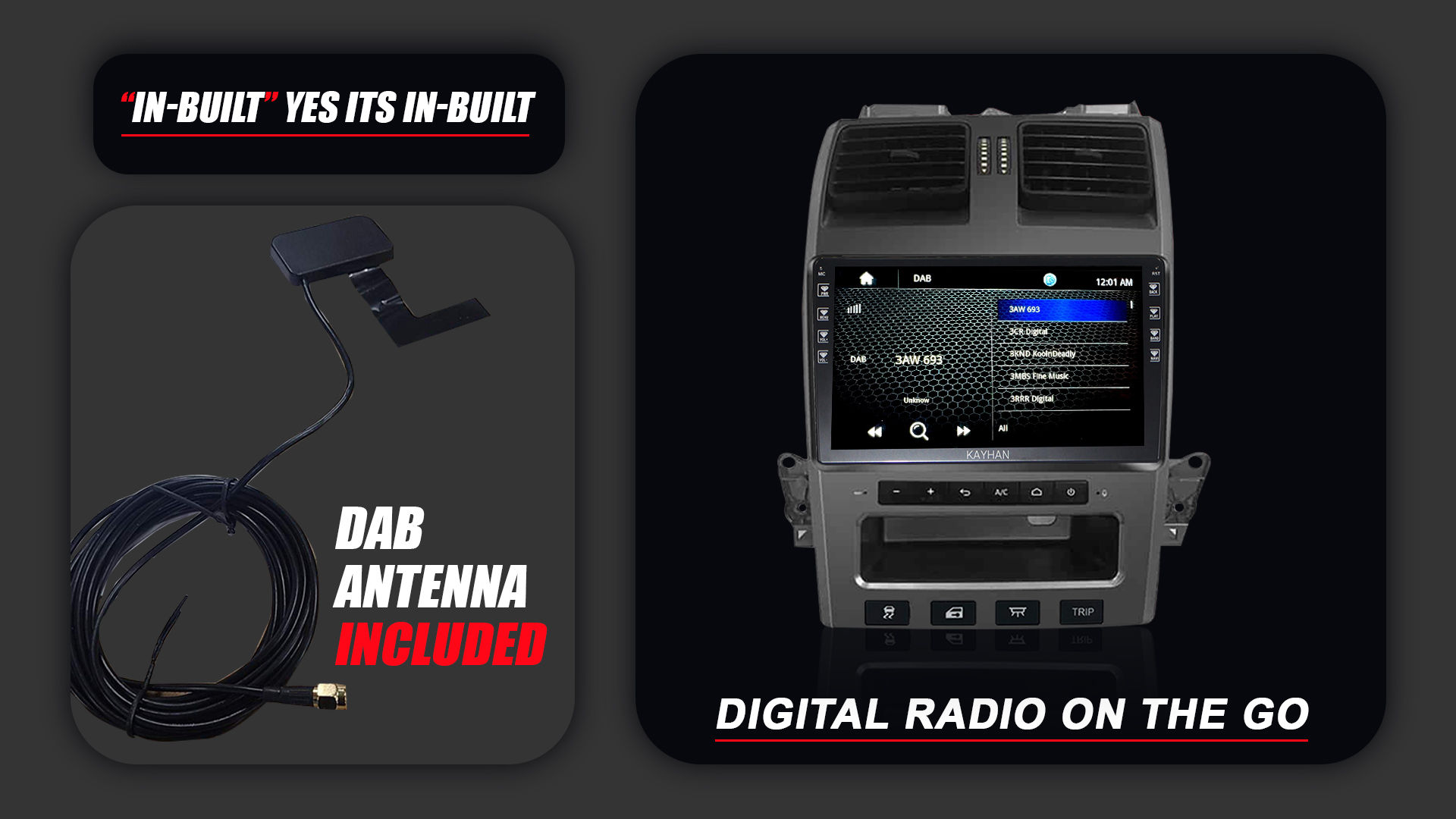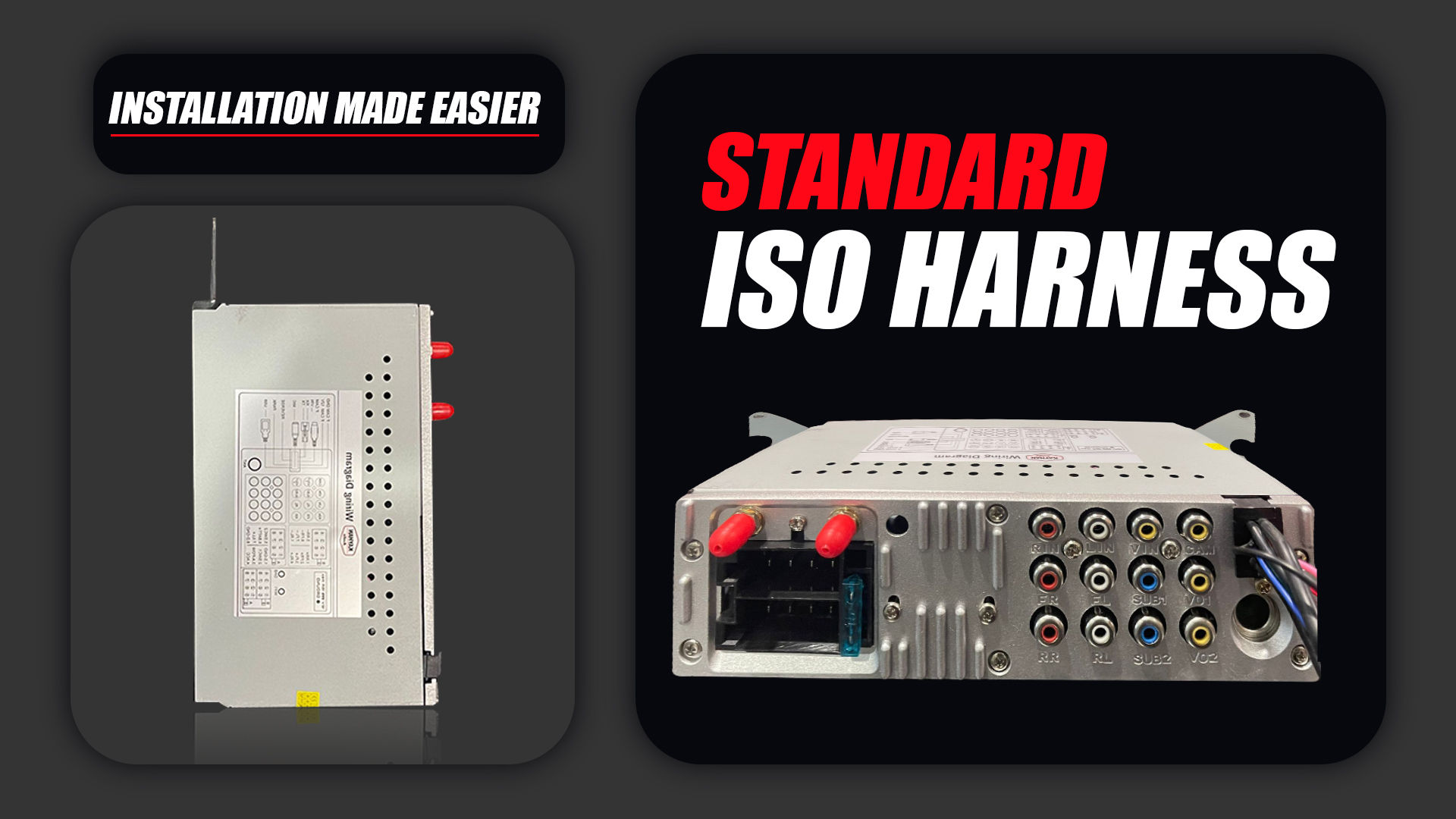 Headunit With Carplay for BA\BF\SY Territory
Wireless CarPlay (Built-in): This head unit comes with built-in support for wireless CarPlay, allowing you to seamlessly connect your iPhone and access CarPlay features without the need for cables.
Wireless Android Auto (Built-in): Enjoy the convenience of wireless Android Auto integration. Connect your Android smartphone wirelessly and access Android Auto features effortlessly.
DAB (Digital Radio) (Built-in): Built-in support for Digital Audio Broadcasting (DAB) ensures you can enjoy digital radio broadcasts with clear and high-quality audio.
Dedicated Reverse Camera Input: The head unit includes a dedicated input for a reverse camera, improving safety and ease when parking or reversing your vehicle.
Dedicated Front Camera Input: Additionally, it provides a dedicated input for a front camera, enhancing visibility and safety when maneuvering your vehicle.
Six-Channel RCA Out (2 Sub-Out, 4 RCA): The system offers six-channel RCA outputs, which includes two subwoofer outputs and four RCA outputs, for connecting various audio components, including amplifiers and speakers.
Powerful 4.3 Volt RCA Output: The 4.3-volt RCA output ensures a clean and powerful audio signal transmission, resulting in high-quality sound.
Digital Sound Processor: The head unit is equipped with a digital sound processor, allowing for fine-tuning of audio settings, including equalization, to achieve the desired sound quality.
2 Rear USB In: Two rear USB ports provide convenient connectivity for various USB devices, including media playback and data access.
Steering Wheel Buttons are Compatible: The system is compatible with your vehicle's steering wheel controls, allowing you to easily control functions while keeping your hands on the wheel.
Background Noise Cancelling Microphone: The built-in microphone effectively cancels background noise, ensuring clear and uninterrupted voice calls and voice control.
2 Channel Video Out: Two-channel video outputs allow you to connect external monitors or screens for entertainment purposes.
1 Channel Video In: It supports one-channel video input for connecting external video sources.
FM Radio with RDS: Enjoy traditional FM radio broadcasts with Radio Data System (RDS) support, providing additional information about the broadcasted content and stations.
AM Radio with RX3356 Chip: The head unit includes an AM radio with the RX3356 chip for quality AM radio reception.
Rear AUX Input: The system provides a rear auxiliary input, offering flexibility in connecting various audio and video sources.
55 x 4 Amplifier: With a 55 x 4 amplifier, this head unit delivers powerful audio output for an enhanced listening experience.
Bluetooth 5: Bluetooth version 5 ensures swift and stable wireless connectivity for hands-free calling and audio streaming.
Climate Controls are Compatible: This head unit is compatible with your vehicle's climate controls, ensuring you can manage the climate settings conveniently.
Upgrade your vehicle's infotainment system with this feature-rich head unit, designed to provide a wide range of entertainment and connectivity options. Enjoy wireless CarPlay, wireless Android Auto, digital radio, and much more with this advanced car stereo.
| Make | Model | Year |
| --- | --- | --- |
| Ford | Falcon BA BF | |