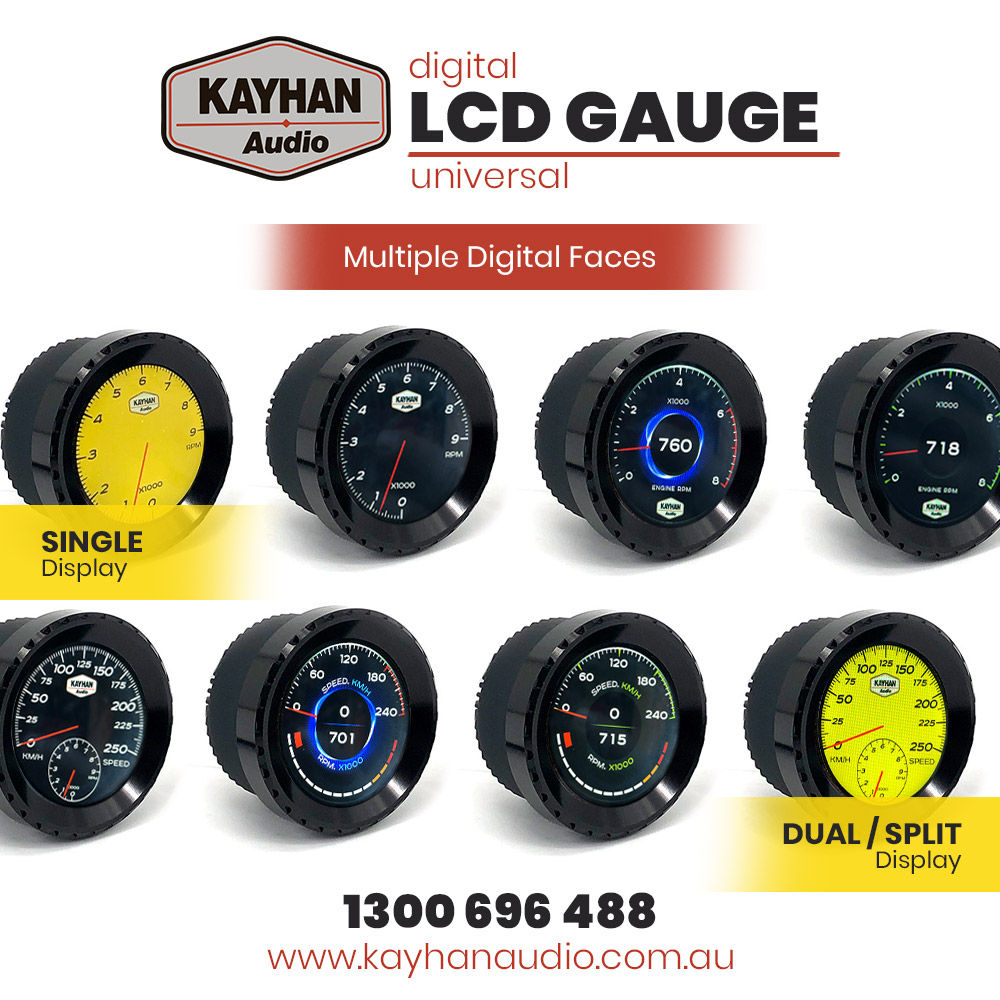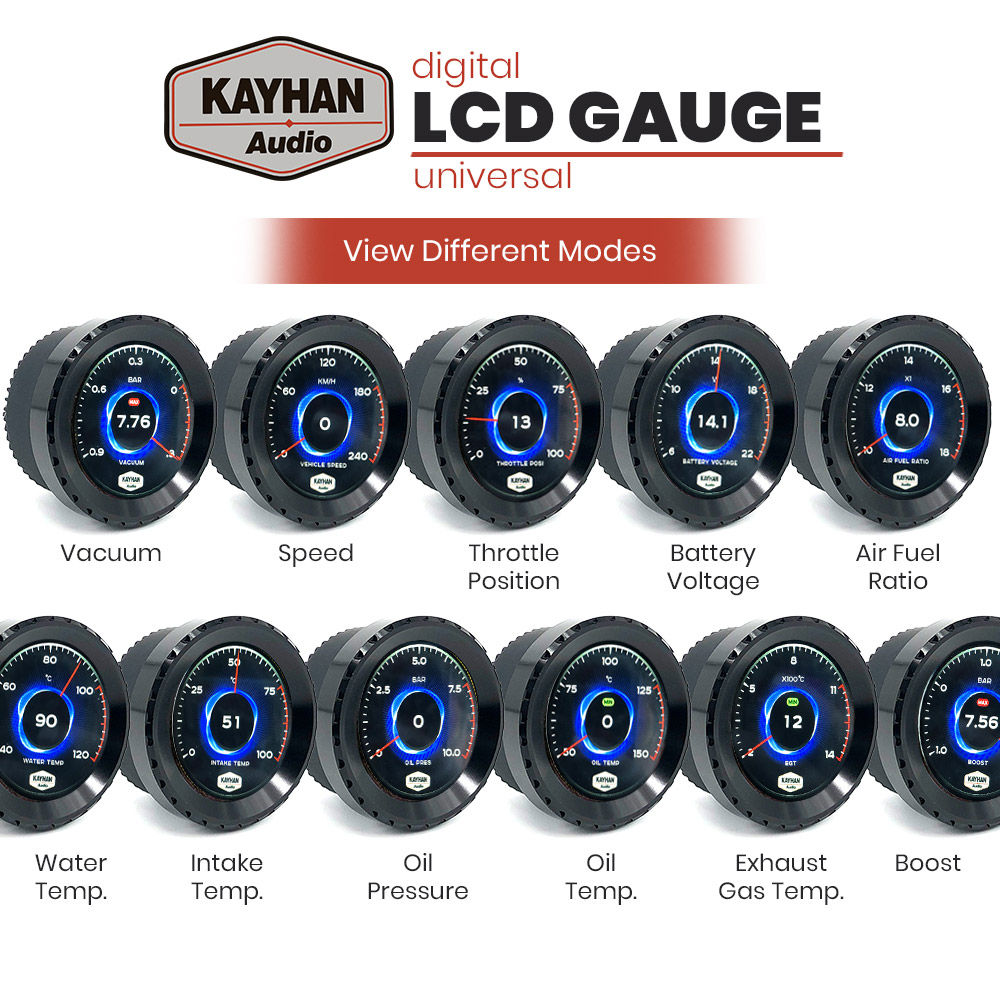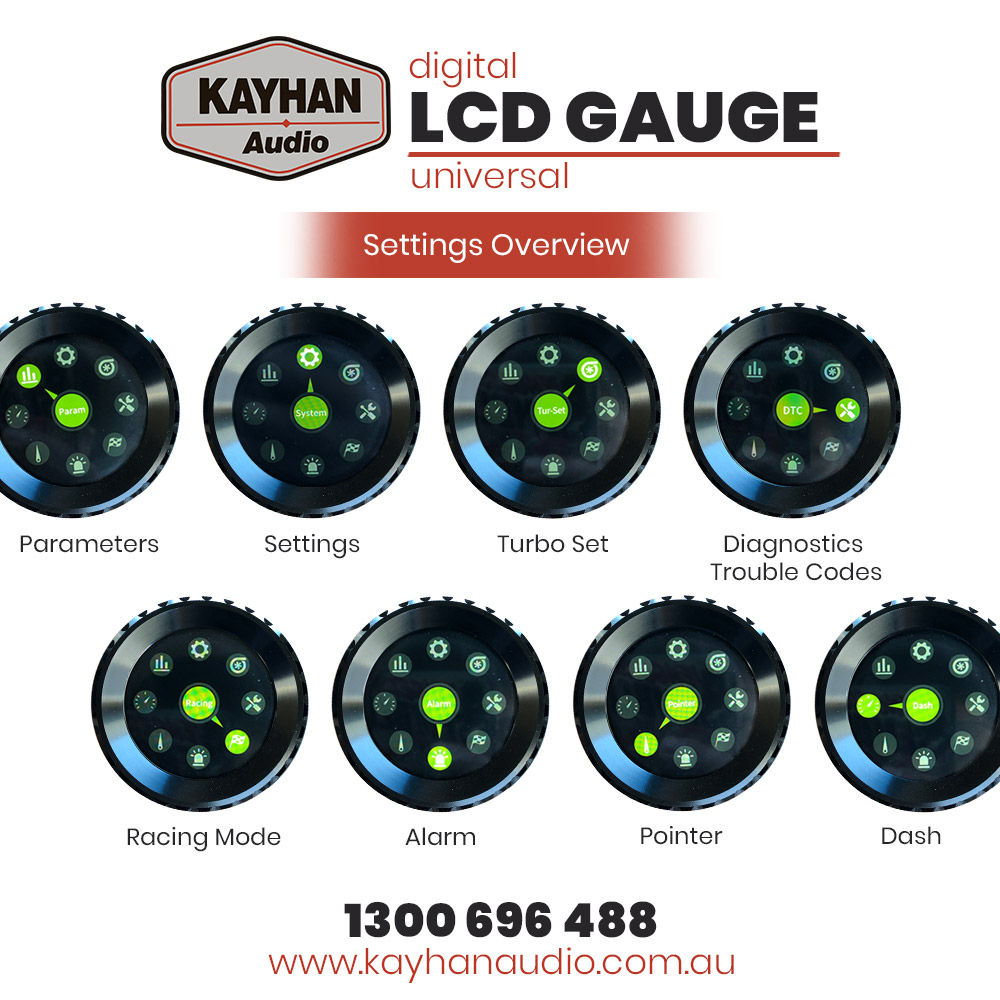 Triple Gauge Pods for FORD BA/BF
Compatibility:
These triple gauge pods are specifically designed to fit FORD BA/BF vehicles, ensuring a perfect and seamless integration.
Inner Diameter:
The inner diameter of these gauge pods measures 54mm, making them well-suited for accommodating standard 52mm diameter gauges commonly used for vehicle monitoring.
Full Compatibility with KAYHAN DIGITAL Gauge:
These gauge pods are fully compatible with KAYHAN DIGITAL Gauges, ensuring a hassle-free and effective combination for accurate monitoring and data display.
Universal 54mm Diameter:
With a universal 54mm diameter, these gauge pods are versatile and suitable for a wide range of gauge options, providing flexibility in your choice of gauges.
Enhanced Grip:
The digital gauges included with these pods come equipped with a rubber ring for improved grip. This feature ensures stability and prevents slippage during operation, enhancing the accuracy of your gauge readings.
Control Unit with Remote:
The gauge pods include a control unit with a remote for easy setting adjustments. This remote control capability allows you to conveniently customize and fine-tune the gauges according to your specific preferences and monitoring needs.
These specifications offer a comprehensive overview of the product, emphasizing its compatibility with FORD BA/BF vehicles, gauge diameter, full compatibility with KAYHAN DIGITAL Gauges, enhanced grip for stable operation, and the convenience of a remote control unit for gauge adjustments. These gauge pods are a valuable addition for enhancing your vehicle's monitoring capabilities and customization options.
| Make | Model | Year |
| --- | --- | --- |
| Ford | Falcon BA BF | |
| Ford | Falcon FG | |
| Ford | Falcon FG Mk1 | |
| Ford | Falcon FG Mk2 | |
| Ford | Falcon FG-X | |